Interactive Whiteboard
The interactive whiteboard is the ideal vehicle for brainstorming for remote teams. This is a real time online drawing board hosted in the cloud. You can write, draw and paste images from your project folder or your computer's hard disk. You can also paste images from the web by using their URL links.
At the top of the whiteboard you find the drawing controls you need to draw or write or paste on the board. As you add items on the board, anybody on your team who has opened the whiteboard can see what you are doing. This is a great tool for brainstorming or giving interactive presentations. A great feature is the hand-tool to the right of the delete tool. When you press this icon, you will start to broadcast the location of your cursor in the whiteboard to everybody else. This way you can show people watching the whiteboard where you need to focus their attention. For example if you want to point to an object or show how something is done, this tool lets is a great option.
The file option to the top left of the board gives you the following options:
Create new board
Rename the board
Download the board as PNG file
Print the board
Delete the board
Use the yellow upload file button to bring images from your computer to your whiteboard. To paste an image already in the project folder, click on the project folder on top right of the board, grab an image file and drop it on the board. You can resize and move the image. Notice when you bring your mouse over any one of the controls on the top of the page, the description of that tool is displayed under it.
On top of the page the number of people viewing this whiteboard is shown. If you click on it, the name of all those participating in the brainstorming session is shown.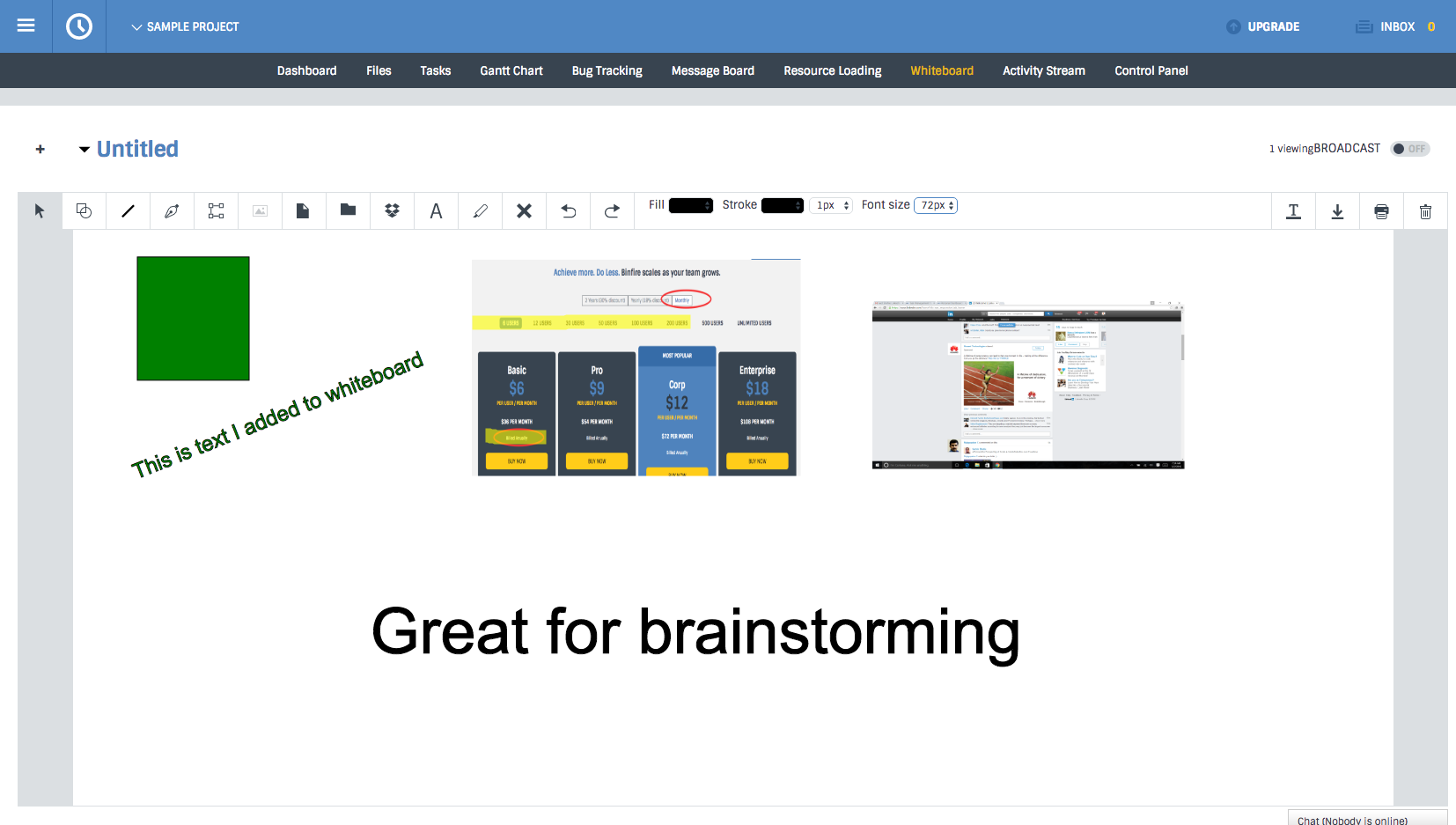 Prev:
Next: Message Board