Bug Tracking Software
Binfire includes its own bug tracking tool. The simple truth is that there are no projects without bugs. A tightly integrated bug tracking tool with the project management makes it far easier to assign and track bugs to the right people and features in the project. Bug tracking page is very similar to task page with a few added controls suited only for bug tracking and management. This page is divided into two segments the like task page. In the left column all bugs in the project are listed and color coded. The right pane shows the details about the bug selected in the left column. Bug page does not support subtasks, since bugs are stand alone identities and subtasks are not required. You can export and import bugs the same way as tasks.
Since bugs importance to success of project varies from bug to bug, a simple method for adding priority to a bug is added to the bug page. The user can set the bug priority from 1 to 5, with 5 being the highest priority and 1 lowest priority. In the bug page the user can attach the bug to a task or a number of tasks. This is a great feature, by attaching bugs to the task, the status of the task becomes clear as if it is completed or still there are remaining issues which need resolution. The quality assurance engineer can assign bugs to the appropriate engineer responsible for the feature right from the bug page.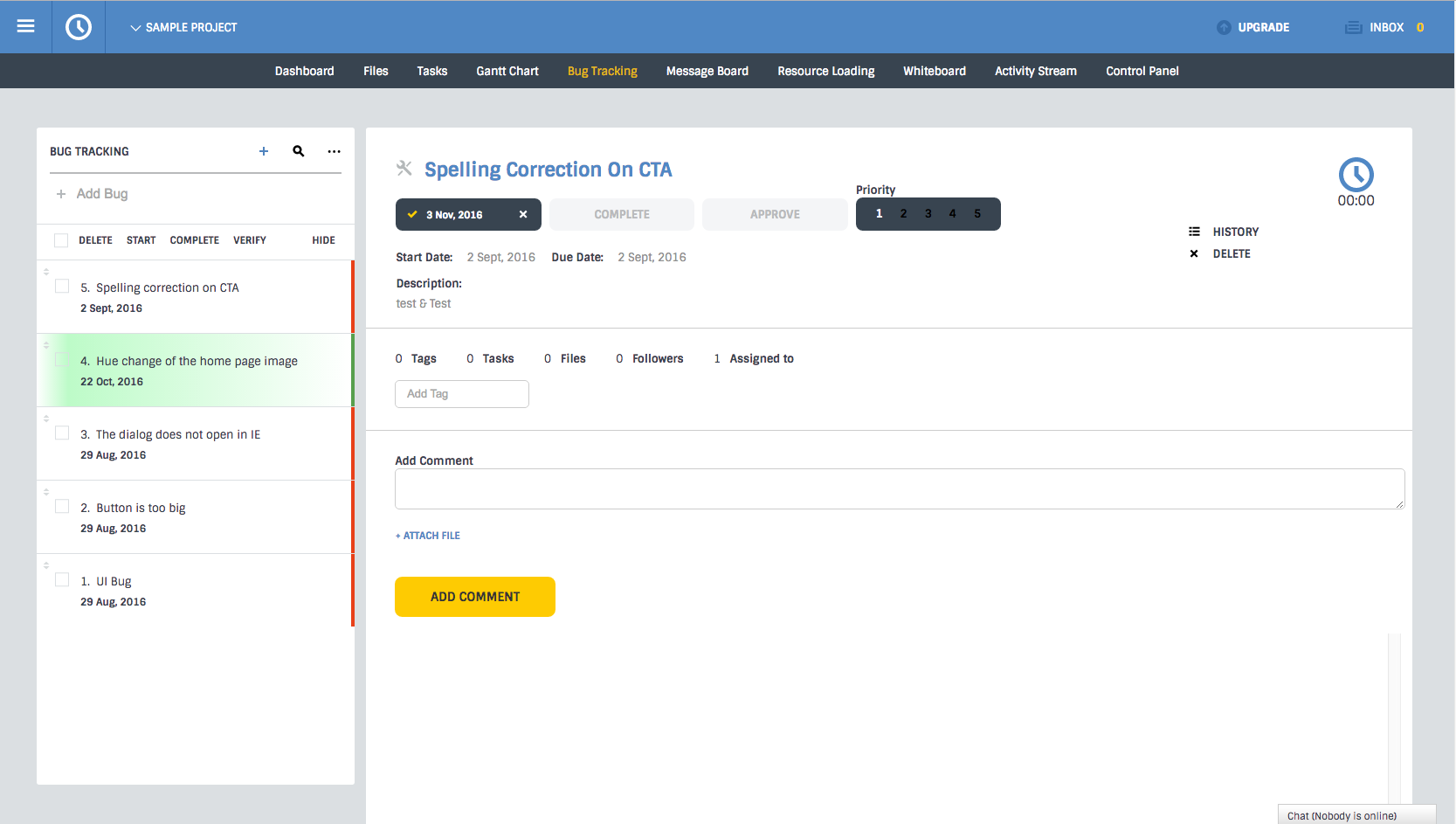 Prev:
Next: Interactive Whiteboard