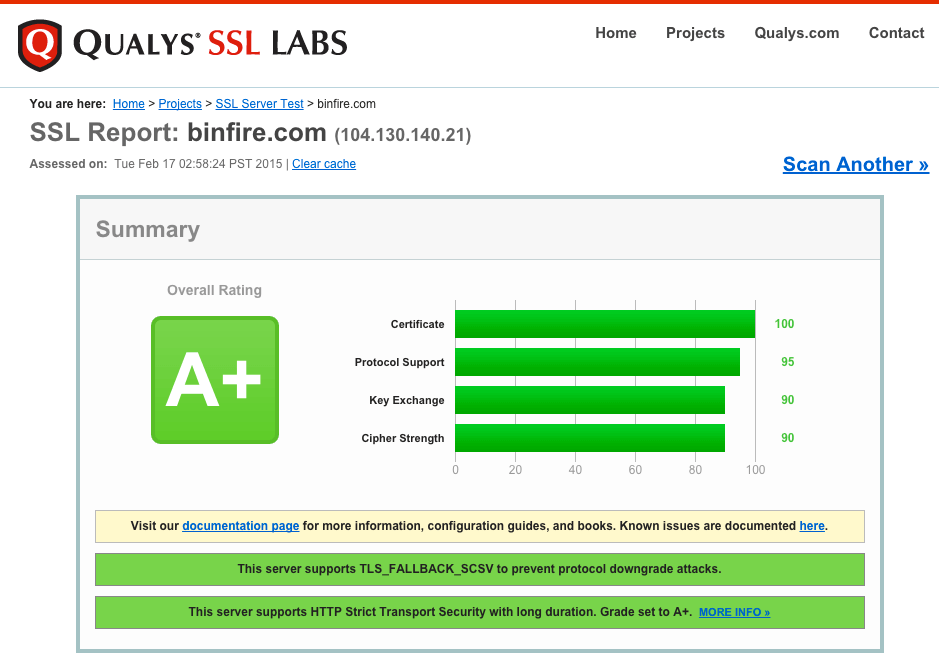 Today we released the latest version of our project management software. This release is all about security and making the application run faster. As the picture above shows Binfire now has a A+ security rating when it comes to safety of user's data and files. We moved all our servers to newer and much faster machines to make your experience using the application faster and more responsive.
In addition, Binfire now truly enables project managers to manage and track multiple projects. The project and portfolio resource loading are advance features not found in other project management or task management applications in the market today.They help you manage resources across multiple projects.
Project reporting and portfolio reporting are two features which make any manager's job much easier when reporting or doing presentation about the project status to project's stake holders. Binfire generates a file in the PDF file format with all the project's statistic and charts. This includes all tasks and who is doing what, if the project is on time or running late, Gantt to see all tasks & their relationships graphically and load balance page which shows how resource are distributed across one or all projects.
We also improved the elastic search in the task and file pages. Now it is easier than ever to find a task or a file in your project. Search by status, by user or any combination of both.
Use Binfire to be as productive as you can be! Try Binfire for yourself to see how it can improve your projects.
Also read Why Binfire is the best project management software for startups?
Cheers,
David Robins