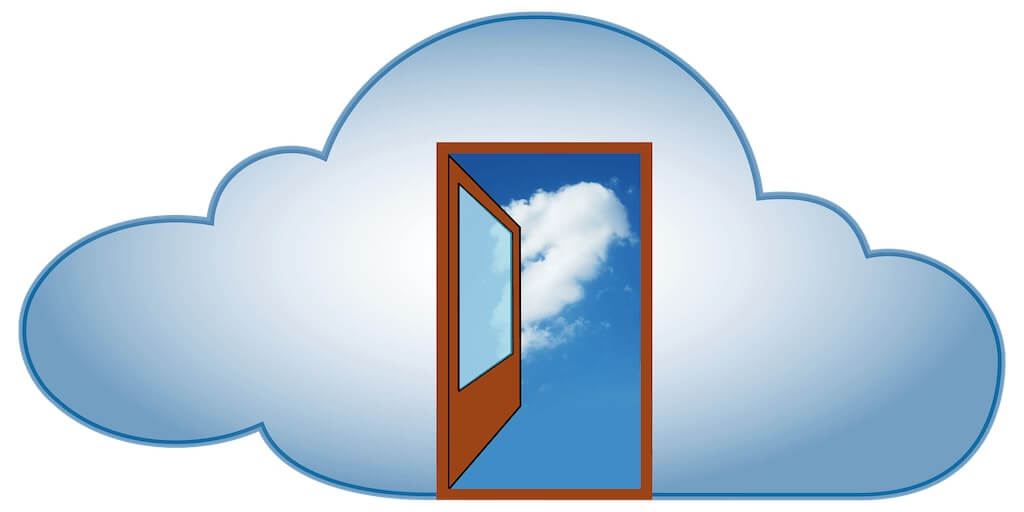 The rapid adoption of cloud-based solutions, even in large enterprises is remarkable. Today, there are many cloud-based project management software solutions in the market and this segment continues to demonstrate rapid growth. In fact, the percentage of cloud-based solutions nearly equals on-premise, and is likely to overtake on-premise within the next few years. This trend has even led giants like microsoft release it's own online project management tool, the planner. The decision as to which option is best is based less on technology and more the business requirements and cost considerations.
This blog posting will review both Desktop and Online Project Management software and provide recommendations as to when each of these two options is optimal.
Reasons why companies select on-premises installation of project management software
Below is an analysis of five reasons why companies choose on-premise instead of cloud-based solutions.
#1 Financial consideration can make on-premise more attractive
The pay-as-you-go SaaS business model is well known. The vendor is responsible for providing the service via a SLA agreement. Maintenance and upgrades are performed as needed. The purchase of on-premise software is a one-time payment to the software vendor. Additional costs are those associated with IT support, infrastructure and maintenance.
If the cloud versus on-premise decision is financially driven, then a Total Cost of Ownership (TCO) should be done. There is often a trade-off between CapEx and OpEx. It is important to understand your own companies' budgetary constraints. Sometimes, there is budget that needs to be used in financial year and on-premise is more attractive.
TCO is a function of how long you will expect to keep the software. For instance, if you pay on a monthly basis for several years for a SaaS solution, your outlays may exceed the one-time software fee and internal service costs. If you will need software for extensive period of time, it is possible that TCO will be more attractive for an on-premise solution.
#2 Security is a valid concern for some companies
A few years ago when there was internal IT resistance to moving applications to the cloud. The most common rationale was that the cloud was less secure. For instance, a recent study of IT decision makers by BT indicated that about half were "very or extremely anxious" about the security of cloud-based services.
A counter argument is that there has been a major improvement in cloud security over the last few years and that IT decision makers are lagging in their appreciation of this. Many cloud service providers offer more secure hosted environments than the secure infrastructure provided by in internal IT. For instance, their secure servers are located in multiple locations, making it more challenging to locate and infiltrate them.
Keep in mind that just as your company spends resources on cyber security, the online project management software vendor does as well. Vendors know that their business reputation and company revenue is dependent on data security.
There remains one significant security-related reason to avoid SaaS project management software. If the company believes that it is the likely target or a hacking attack or its project management plans are a trade secret. Is there a reason to believe that hackers will invest their time to find out whether your project is on schedule? If so, then extra security precautions are probably warranted.
Don't Forget….
Are you concerned about the security of your information in the cloud? Then you can ask the Project Management software vendor for an explanation of their security process. For instance, you should find out whether the company uses encryption for file storage and data transmission.
#3 Some regulatory authorities mandate strict protocols for data
There are still industries regulated by specific privacy or data sensitivity considerations. Examples include HIPAA, PCI and other regularity constraints. Is your organization governed by the Federal Information Security Management Act (FISMA)? If so, you may be required to keep certain information within the United States. In this case, we suggest you investigate the information policy/protocols of your software vendor.
Companies in financial services, public sector or healthcare, should check their internal compliance requirements.
#4 Does your project management software need to integrate with other systems?
Does your project management software need to integrate with legacy-based applications? In this case, a standard online project management tool may insufficient. Many cloud software come with APIs to standard CRM solutions. However, if integration is required with internal systems we recommend a custom solution.
#5 Customization is a key requirement
It is important to have realistic expectations when purchasing project management software. Is there a functionality that is critical to you project success that is not bundled in an online offering? Is there something unique about your organizational structure or project requirements?
An off-the-shelf software is probably not the best solution when there is a need to customize a tool.
Practitioner's Tip
Is your team global? On-premise makes sense if you have global team members that do not have continuous and unrestrained internet access. At the same time, virtual teams using cloud-based solutions get the ability to work via remote and to access software from mobile-enabled devices.