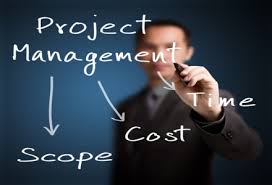 We have been in business for almost 4 years now and quietly are building one the best online project management software and collaboration application in the market and is also based on smart methodology. We have put 100% of our efforts in design & development and none in marketing and advertising. The reason for this is o our belief that a good product sells itself.
Recently someone from a trade Journal asked me who is using Binfire? who are your customers? for what type of projects your application is used? I gave her a list of companies who use Binfire and how they use it to be more productive. She asked me why nowhere in your site these customer success stories are mentioned? I have thought about what she said in the past few days and cam to conclusion that is  she is absolutely right! We indeed should celebrate our successes stories with our customers more often. So with no further ado, here is a small sample of companies who use Binfire to manage their projects and bring products & services to the market faster.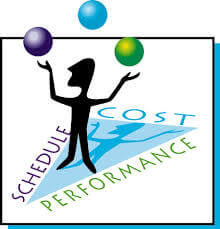 University of Southern California (USC)
University of Southern California Marshal school of Business is using Binfire not only to manage internal projects in the department, they also use it as a leaning tool for class work in the project management courses. In the past few semester the school has used Binfire application to successfully train students in project management classes. In addition to University of Southern California, other schools like University of Oregon, Northeastern & Oxford university to name a few are using Binfire.
Catawba County Government, North Carolina
Catawba county government in North Carolina is using Binfire to manage all projects in the county & cities within its boundaries. Binfire is used to manage both IT projects and infrastructure projects within the Catawba county. In addition to Catawba county, many other government agencies like City of Torrance in California, State of Wyoming and NY and municipalities in UK, Australia and New-Zealand use Binfire to manage complex & regulatory projects.
Samba Energy, NYC
Samba Energy is a leading green energy company active throughout USA with special projects in Israel and elsewhere. Samba Designs, develops and installs solar panel on top of large buildings for government and private companies such as Walmart, Macy's Department stores, Costco and others. Samba's projects are large complicated endeavors and need strong collaboration plus project management tools to be successful. Binfire helps Samba to manage projects, collaborate with team members, clients and contractors all around the world and finish the work on time & on the budget.
Industrial Therme, Mexico City
Industrial Therme, is a giant industrial corporation in Mexico city, Mexico. Industrial Threme has used Binfire for the past 3 years to manage more than 300 projects. Binfire has been instrumental in helping Industrial Therme to meet deadlines and deliver products on time & budget.
 Southland Design, Colorado 
Southland Design is a digital design agency with offices in Estes Park, Colorado & Oak Lawn, Illinois. Southland like hundreds of other digital agencies throughout the world uses Binfire to deliver fantastic design for websites and visual marketing communication for its clients.
Above are a few samples of companies and institutions which use Binfire everyday to be more productive. In addition to these, hundreds of non profits are using binfire to manage their every-day projects. Signup for a free try and see how Binfire can help your Business to bring products to the market faster and at the same time save money and resources.
Cheers,
Dan Rob