Gantt Chart is an amazing tool for tracking & monitoring a projects' progress throughout its life cycle.
If in real life a picture is worth a thousand words then in project management the Gantt chart is worth a thousand times more than a task list or a to-do list!
Few project management applications on the market today provide real useful Gantt charts and even fewer provide interactive charts.
If you are not familiar with Gantt charts and how they are used in project management, a good resource for learning is the introduction to Gantt  Chart software which I wrote recently.
We have had a chart in our application for several years now and it has been cited by our customers as the most significant factor for choosing Binfire for their project management needs.
After many years of working with our customers, the time has come for us to update & improve our chart from good to an absolutely awesome project management tool.
The credit goes to our customers who gave us great feedback and insight on how they use the Gantt in daily work to track projects and tasks.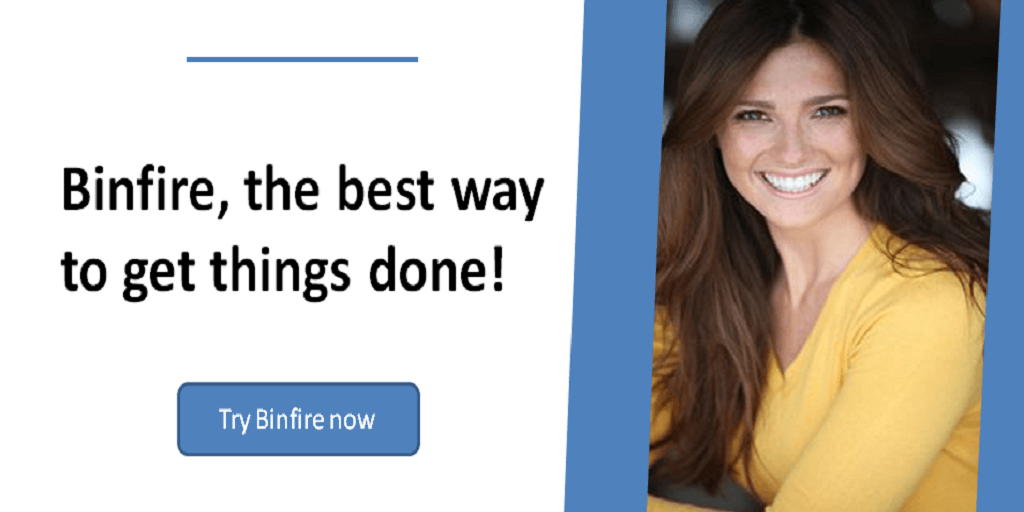 Gantt Chart road-map
For a Gantt to be effective, it needs to display the project information to the user in a simple and yet comprehensive manner.
The user should have the ability to show more or less data, hide sub-tasks and changes details on the chart itself.
The following are the current Gantt features which have been available in Binfire from the day the one. This chart is an interactive tool for creating and adjusting tasks in real-time.
Extend the task's duration by using mouse drag & drop

Shorten task's duration

Add and remove dependencies

Complete a task partially or in full (completed). The percentage of the work done is shown in dark purple color.

Move a task forward & backward in time again using drag and drop

Show or hide sub-tasks to make the chart easier to follow

To see and edit Task's details in the Gantt Chart by clicking on the task's name

Waterfall view, which displays the tasks from the earliest to the latest in the project. This creates a waterfall which is much easier to look and follow.
The above is an impressive feature list, but we don't think it is enough. The following is the list of new improvements/features we are working on making the Gantt even more awesome. These new features should be available in the next few months:
Add new tasks directly in the chart

Delete tasks in the chart

Task ordering filter to let the user decide how they want tasks to be ordered in the chart.

Portfolio Gantt; all your projects in one awesome Gantt chart. This is a great feature for project managers working on multiple projects sharing the same resources.

Add dependencies from a task from one project to a task from another project
We believe a great Gantt chart can make it easier to track, adjust and monitor your projects and tasks.
This will cut the time to track and update projects and makes your team more productive.
Coupled with improvements we have made in the task management page, our new Gantt will be the single best tool for adjusting, tracking and monitoring the progress of project and tasks.
We are investing a great amount of time and resources on improving our chart & task management page for our customers!
If you are managing a project or a portfolio of projects, if you are a startup or an established small business, try the best project management software with awesome collaboration features in the market today to get things done fast.
Act now to get your 1-month free trial subscription, no credit card needed! 
General FAQ
What is the Gantt Chart?
Gantt chart is the graphical presentation of your data in the project, in this case, the start and end of tasks shown as bars. The relationship between tasks called Dependency is shown as posited arrows and percent completion is shown as a solid section in the bar. The critical path is easiest to visualize in a graph. 
How the Gantt Charts are used?
Most project management applications create a Gantt chart for you automatically for each one of your projects. You can interact with the chart by changing start dates, duration, due date, etc.
Why the Gantt Chart is important?
Gantt shows the whole project in a simple one-page view. There is no better tool to view the project's status and details than a Gantt. It is extremely difficult to recognize the critical path without a proper graph to highlight it.
Which projects need the Gantt Chart?
Any project except very small and simple projects will benefit using a Gantt. Regardless of the project management methodology used like Waterfall, Agile or Hybrid, a graphical presentation of tasks is vital to understanding the complexity of the project.