Are you an enthusiastic, driven entrepreneur looking to take charge of your financial future and reach your business goals? Then this is the perfect article for you.
Owning a coworking space franchise has become increasingly popular in today's world. It makes sense, considering that more and more business owners and freelancers are seeking flexible, affordable spaces to work in that will promote creativity and productivity.
These innovative establishments allow corporate professionals to share a workspace, often with various amenities. You can access printing services, networking events, and private phone booths.
But what makes buying into this unique enterprise different from starting your coworking space from scratch? Let's explore the main benefits of owning a trademarked coworking space.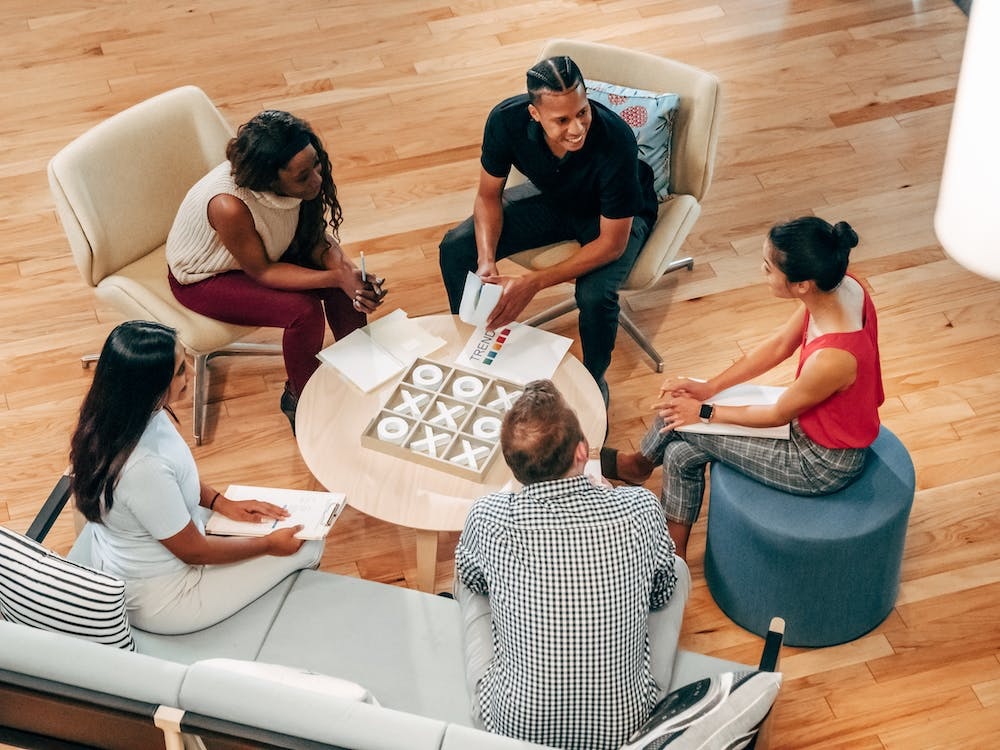 pexels.com
You'll Gain An Established Brand Name
Brand visibility and support are vital for success and victory within the business landscape. These creative, thriving establishments allow you to leverage the brand recognition of an established company. This means that you don't have to start your operation from scratch.
By running a franchise company, you gain a competitive advantage because the brand is already trusted by consumers interested in these enterprises' services.
Owning within this field allows you to significantly reduce the risks that come with starting your business journey and help you build a space that will benefit not only you but also other entrepreneurs looking to reach their goals.
Expert Training And Support
When you decide to buy into this advancing sector, you are not just buying a name; you are also entering a space that offers entrepreneurs assistance and guidance in the specific field.
These establishments offer ongoing, expert training and support to all their investors, from site marketing site selection to the operational processes needed in the company.
If you buy into this type of enterprise, you receive a complete set of instructions on running a successful coworking business.
This specialized support will boost your chances of profitability and assist you with any problems or hurdles that might come along.
You Don't Need Experience In The Industry
Entering a new sector can often be a daunting, overwhelming experience, especially when you need help understanding how this field works.
Regarding a coworking franchise, you don't need experience running this type of business. Franchise business models are designed to be easy to run and operate, even for an entrepreneur who has just entered the market.
Leadership provides all the needed training and support you'll need to grow your operation.
Lower Costs
There are many costs involved when it comes to running a business. However, investing in this type of operation is critical to remember that you're not starting from scratch, which means you won't have as many startup costs as other companies.
When you decide to invest in a trademarked business, marketing and advertising costs, franchise fees, and operational expenses are all part of the package.
This means that you'll save money on your overhead costs and help you use your leftover capital to help propel your business to success.
You'll Gain The Ability To Expand Your Business
As more and more people are looking for flexible coworking spaces, the demand for these kinds of enterprises is growing yearly. Therefore, a trademarked shared office company will open up an exciting world that will offer you endless opportunities and the ability to expand your knowledge and grow your operation.
You'll be able to open more locations in different areas and look into new territories that demand these kinds of services.
By running a franchise establishment, you'll gain exclusive rights to expand and evolve within the franchise market, leading you to profitable outcomes.
A Solid Network Of Other Franchisees
When you own a trademarked business, you'll have access to a network of experienced specialists who share their experiences, tips for success, and best practices.
This is an excellent way to learn from others within the same field while you expand and grow your operation.
You'll learn how to understand the market better by networking and speaking to other franchisees. Plus, you'll gain access to promotional events to gain more consumers and collaborate on marketing strategies.
An Excellent Online Presence
We can all agree that you need a solid online presence to run a business in today's digital world. With a coworking franchise, you benefit from an established virtual presence that reaches a broad audience and has a name within the market.
Many of these businesses have well-designed digital marketing strategies, websites, and directories where people can find your space and use your services.
This allows you to save time and effort to start your digital presence.
You Get To Create A Creative Environment
Operating and owning this business is about more than just making money. It's also about creating a community within your space. They have unique cultures that are diverse, vibrant, and diverse, offering a creative space for individuals to get their work done. 
You get to be part of this community-building process by owning this kind of business. You can organize events, workshops, and activities that unite people around shared interests to foster networking and collaboration.
Investing in this industry gives you a sense of fulfillment because you create a creative community for people to reach their dreams and goals.
Final Thoughts
In conclusion, owning this kind of business is an excellent opportunity to become part of a growing industry while gaining competitive advantages that could help you succeed in the market.
Franchise models offer a range of benefits, from established branding and community building to low costs and a robust online presence.
When you decide to put your hand in your pocket and sign a franchisee contract, you can enjoy the benefits of operating an advancing corporation while being part of a thriving, vibrant community.