If you work remotely or own a company, the idea of working from the comfort of your home might sound appealing because it comes with so much freedom and flexibility.
Even though remote working has its perks, it also has many cons. You might feel isolated, uninspired, or lonely at times. These feelings could impact your productivity and cause you to become unmotivated.
Luckily, there's a solution to these problems: A coworking space. This blog will explore the advantages and benefits of working in a shared, communal workspace.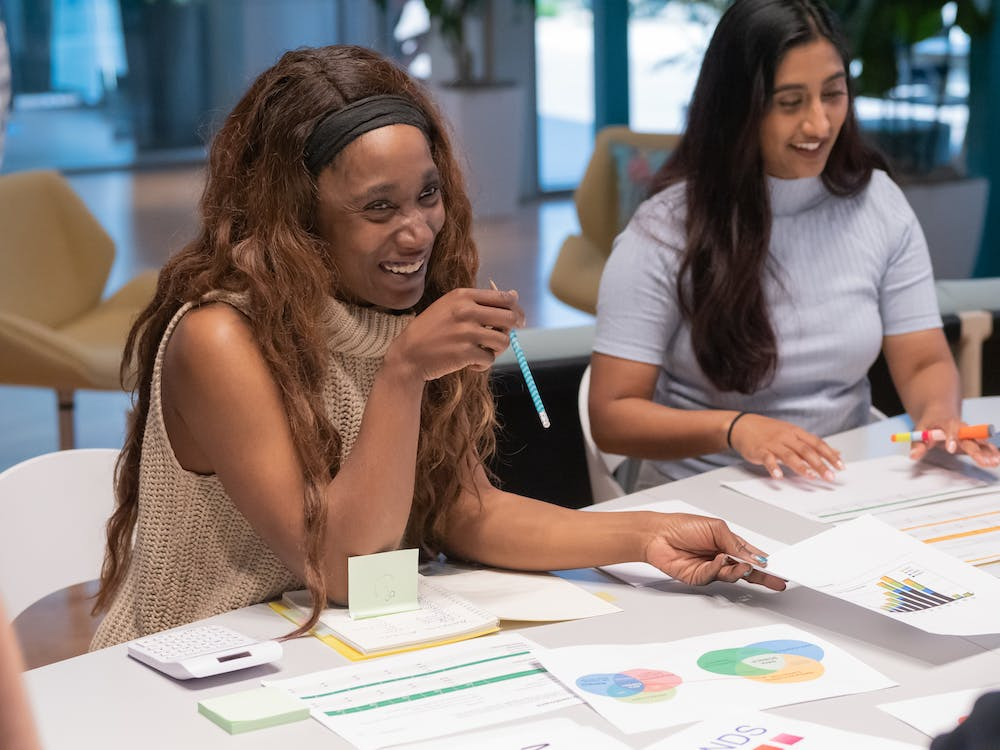 images.pexels.com

Freedom And Flexibility
By completing your tasks from a coworking space, you'll gain the freedom to work when it's convenient for you and to complete your duties at your own time and pace.
Most of these spaces are open 24/7, meaning you can work at any time, whether day or night.
If you enjoy tackling their work at night, these facilities are perfect for you as you'll have no interruptions or distractions.
The Opportunity To Network
These creative enterprises are excellent for you to grow and expand your professional network. You'll have access to people from all walks of life and professions, which can lead to profitable and beneficial collaborations that will benefit your operation.
Additionally, if you travel a lot, this would be a great way to meet new friends, create great professional relationships, and build a networking community that can inspire you in your venture.
So many locations are available; your options are endless, from a coworking space in Denver to an office in New York or a spot in Chicago.
You'll Be More Productive
Productivity is critical when you're running your business. One of the main reasons individuals prefer working from coworking establishments is that you'll be more productive in these spaces.
There are minimal distractions, which means you can get right into it and focus on completing your work without any distractions or disturbances.
Since you're surrounded by individuals who have the same goal, you'll feel more inspired to get your work done, improving your productivity.
It's More Cost Effective
Renting a conventional office space can often be expensive; alternatively, working from a coworking space can be more affordable.
When you work from enterprises like these, you only need to pay for the space you use without paying for utilities, overhead costs, or internet services.
This option is far more cost-effective, especially for entrepreneurs or freelancers who need help to afford private office spaces or conventional buildings.
In coworking spaces, innovative travel management tools are at the disposal of companies that want to efficiently plan and manage business travel, controlling costs and adapting to evolving travel conditions while providing convenience to employees.  
Better Work-Life Balance
It can often be extremely overwhelming or stressful when you work from home, and losing sight of your work-life balance is easy. Alternatively, these establishments help you achieve a better work-life balance because it creates a split between your professional and personal life.
In these unique, creative spaces, you get to focus on getting your work done there and then have the ability to unwind when you get home.
Improved Mental Health
When running a business, you must keep your headspace clear and prioritize your mental health.
Since these establishments bring people together and create a sense of community, you'll feel more inspired and connected to others, which makes you feel less lonely and isolated.
The community aspect of coworking spaces also means that people are more likely to check on each other's well-being, which creates a supportive and caring environment.
The Opportunity To Develop Professionally
Most of these establishments, workshops, and training programs can help you improve your knowledge and skills.
These resources can benefit freelancers and small business owners who might need access to professional advancing development opportunities.
Participating in these events can also be an excellent way to meet like-minded individuals who have similar goals and aspirations in their work life.
You'll Be More Creative
Creativity and inspiration are vital when it comes to being a successful entrepreneur. These innovative hubs are designed to be collaborative and flexible, which can help to spark creativity.
Surrounding yourself with diverse people with different backgrounds and skills can inspire and broaden your perspective.
This can lead to you thinking out of the box, coming up with new and innovative ideas, and taking your business to the next level. 
Final Thoughts
Working in a coworking space is the way to go if you are looking to boost productivity, create a healthy work-life balance, network with other professionals, and create a supportive community.
These unique enterprises are flexible, cost-effective, and can improve your mental health and creativity. Of course, many spaces are available, and you must find one that suits your needs. Be sure to research and test out different establishments to find one that is right for you.