Are you looking for a new ecommerce fulfillment provider? You want to ensure you choose the right one for your business. There are several considerations to make, but don't worry!
You can find everything you need to pick the best fulfillment provider for your unique company below. Let's begin!
1. Your Business Needs
First, you'll want to assess your business's specific needs. You'll need to list all of these somewhere that's easy to reference later. That way, you can cross-check them with what services each fulfillment provider offers.
This first step builds a foundation for making the most informed choice possible. Here's what you need to assess:
Order volume:

How many orders do you expect to need? Some

fulfillment centers

can work on more orders than others. You also want to know if the fulfillment provider can grow with you.
 Shipping speeds:

What shipping do you want to offer your customers? Many ecommerce brands provide standard and same-day shipping. You might also find providers who can do it in two days.

Quality control service:

Do you want a quality control service? And if you do, what should the fulfillment center look out for? You want to know that the provider can maintain the expected quality of your products.

Location:

Where do you need the fulfillment center to be? You want it as close to your customer base as possible so you can give them the fastest shipping times.
This step ensures you find a fulfillment provider that can work with you. Assess your brand's needs, even if they aren't on the list above.
2. Calculate Your Budget and Stick to It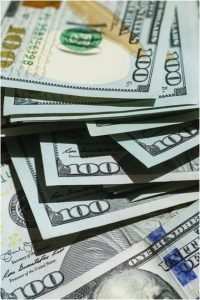 .                                                                                      Photo by Giorgio Trovato on Unsplash
Next, you must set a budget for fulfillment and stick to it. Otherwise, you could drain your company's money on additional services you don't use. You must consider picking and packing fees, storage costs, and shipping in your budget. The cost of labor will also be added in.
Fulfillment costs are vastly different for every business because several factors can impact it. For example, the size and weight of the orders can increase shipping. The amount of product you need to store will affect it as well.
3. Provider's Order Accuracy
You'll want to research the fulfillment provider and determine its efficiency with picking and packing orders. Your customers expect accurate, fast orders, so your brand looks bad if the provider can meet those expectations.
Your customers' satisfaction is essential. You can save yourself a lot of hassle by checking the reputation of the fulfillment provider before signing on with them.
4. Provider's Technology Integration
Next, it's essential that the provider's technology and software can work with your ecommerce platform. Checking it out beforehand ensures a smoother transition to the provider. Plus, it will save you a lot of stress and headaches during your time partnering with them.
Check that the provider has application programming interfaces, or APIs, which are plugins, that can work on your ecommerce platform. They can create order tracking, update your inventory, and manage your product catalog.
APIs can update thousands of products simultaneously, making them very convenient when integrating them with your systems.
5. Returns Processing

.                                                                               Photo by

RoseBox رز باکس

on

Unsplash
How will the providers you're researching handle returns? You want to know that your customers will be taken care of if there's an issue with their orders. 
Plenty of fulfillment centers handle returns well, leading to happier customers. Try reading online reviews about the fulfillment center, paying special attention to how they deal with returns. If they represent your brand well, consider moving them up on your list of options.
6. Provider's Experience
You'll want to consider the fulfillment provider's experience first. Choosing one with a solid ability to work with similar brands is best. Providers who are experts in the field have likely already dealt with the issues your brand faces. They can offer more services as well.
That means they can offer you more efficient fulfillment since they've been through this before. You'll run into many issues if the provider isn't familiar with how an ecommerce brand in your niche runs.
7. Provider's Fees
You must know and understand the fulfillment provider's pricing structure. Find out how much they charge for storage, shipping, and pick and pack.
You should choose providers who have transparent fees. That way, you can be more confident that you won't get hit with a surprise bill later.
You'll also know that you're working within your budget, and you can easily compare the prices of multiple fulfillment providers.
8. Provider's Sustainability
Sustainability is becoming increasingly important to customers. Suppose your brand is all about being sustainable and friendly to the environment. In that case, ensuring that the fulfillment center you pick operates similarly is crucial.
Ask the provider about their environmental practices and policies. Many sustainable providers have their policies online since they want them to be easy to find, but it's still better to check in with someone from their team to make sure.
You can find case studies or portfolios from the providers as well. These will give you more insight into how they work with companies.
Remember that the fulfillment provider you work with will be viewed as an extension of your brand. So, you want them to have the same values as your company.
9. Customer Support Quality
You need to know that the provider can handle customer support interactions well. They should be able to find solutions for customers to keep them satisfied. You'll want to check all the customer support channels they offer and see that they meet your brand's quality standards.
They should have suitable hours, a fast response time, and offer excellent solutions consistently. 
Choose the Best eCommerce Provider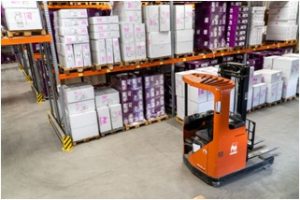 .                                                                       Photo by Petrebels on Unsplash
In short, choosing the best ecommerce provider for your brand takes a lot of considerations. You want to know your brand's needs to compare them with the company's offers.
Overall, doing as much research online as possible about the providers will help you to make a more informed choice.