Working for a digital marketing agency, your number one goal is to help your clients achieve their marketing goals.  Getting a strategy is the easy part.  It all boils down to execution, meeting deadlines, and helping your customer reach their targets.
More than ever before, a digital marketing agency operates in a complex and fast-changing arena.  Technologies come and go and your need to spend your time making your customers successful.  Whether you are a web developer, graphic designer, SEM analyst, or account manager, you need to collaborate with clients, team members, and vendors and also optimize your productivity.
We've made the job a little easier, but putting together the best list of productivity and communication tools today.  If you think we've missed one, drop us a note and we will be happy to evaluate it.
A couple of points.  First, we are not paid by any of the vendors that we feature here and secondly, we have not listed companies in the Project management software category since Collaboration tools and online Product Management software are what we offer.    Although we won't indulge in shameless self-promotion, you are free to try out our solution for 30 days.
Now that we've put that aside, we hope you benefit from the list below.
REPLICON

Replicon is a provider of time asset management solutions designed to improve productivity, increase project visibility, cut revenue leakage and enforce labor compliance.
Product Features
Track billable time and project costs for accurate client billing.
Track project time and costs for better analytics and improved on-time delivery.
Time capture and approval workflows, overtime management, and absence management.
Employee time clock used to request time and gain visibility into assigned shifts and schedules.
PEGASUS SYSTEMS

Pegasus describes itself as providing a complete finance, production, and media management solution for both emerging and established agencies.
Product Features
Reports on agency profitability, client profitability, and staff profitability.
Resource allocation at a job level and timesheet recording based on tasks completed.
Single screen to view creative and studio briefs, work-in-progress reports, and client invoices.
A tool to access data concerning all stages of the placement of advertisements
ECLINCHER

eClincher helps marketing agencies by managing social media accounts (publishing, scheduling, monitoring and analytics) in one tool.
Product Features
The ability to schedule posts to multiple social media, profiles, and pages.
Update posted on the pre-selected schedule.
Automatic collection of conversations, notifications, and comments from all social media profiles and pages.
Integration with Canva, Giphy, and Pixalbay provides access to digital images and animated GIFs that can be included in social media posts.
 CLIENTS AND PROFITS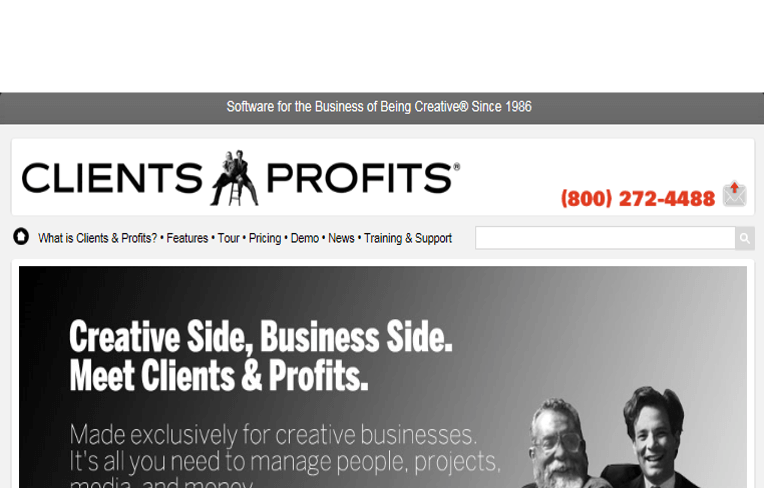 Clients & Profits is an agency management software for the advertising, design, and in-house Marcom business.
Product Features
Tracks creative briefs, estimates, deadlines, printing specs, assets, and approvals.
Time tracking and productivity reports
Billing and invoicing
TRAFFIC LIVE

Traffic Live is a SaaS-delivered agency management software system.  It is designed to provide various stakeholders within an agency to gain visibility into workflows, processes, and billing.
Product Features
Provides a single solution for forecasts, quotes, and billing
Centralize document collaboration
Job management with real-time alerts
Have you used any of these solutions?  We would love to hear your feedback on these tools or suggest other resources for digital agencies.