What is the best project management software for your team and your projects? Is there a project management application that fits everybody's requirements and needs?
The short answer is no! Depending on your industry, team size, project complexity and your team's experience  the requirements for project management software change.
What a small company needs is different than the needs of big corporations. Startups have a very different set of requirements than established companies when choosing a PM software.
So how do you choose the best online project management software for your team? In this article I lay down the processes that you need to follow for selecting the right project management software for your business.
This is not a product review article, but a guide on how to choose the right software for your needs. There are hundreds of comparison sites which write articles like "The 10 best project management software for 2017" or "Top 25 project management software" etc.
Take the articles in these sites with a grain of salt. One project management solution does not fit everybody's needs. In addition most of these comparison sites are stealth paid advertisement websites and require payments for writing good reviews.
instead of giving the reader a list of the best project management software, which I think is a waste of time, I provide the reader a tool that enables him or her to choose the application that best fits their requirements.
Remember the project management software market is extremely dynamic and the landscape changes from week to week.
So the best solution today may not be the best solution in a week, a month or a year from now.
When you are in the market for project management software (or any other software for that matter) you need to answer the following twelve questions before you do anything else.
What is the pain in managing my projects? Why do I need a project management app?
Is the tool will be for personal or group projects?
Do we have time to learn a complex application or we don't have a minute to spare?
What is the industry I am working on?
What is the size of my team?
Are we a startup or established company?
Is this the first time we are using project management software, or we have used one before?
Do we have a favorite project management methodology?
Is our team local or distributed?
What is our budget for PM software?
Do we need our PM tool to be integrated with other applications we use?
Is our team is growing or will remain the same size for the near future?
Depending how you answer the above questions, the right project management software will be different for you than what your friend who works in different industry and different circumstances will be using.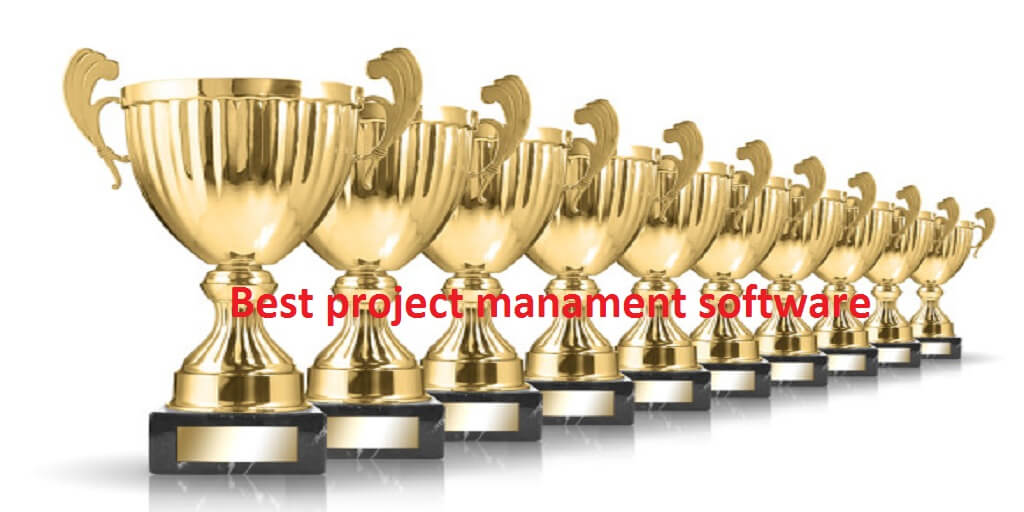 The best project management software for your business
Not all project management applications are equal or fit to handle your project's specific needs. Not all software packages answer all your questions listed above.
Some applications are simple task managers. Others support only one project management methodology. There are four categories of project management software in the market today:
Simple to do (check) list
Visual PM tools which only support Agile or Kanban
Collaborative project management tools
Enterprise project management tools
In this article we only target SaaS project management software and not the old desktop varieties.
The days of installing and updating software on your PC are over. Customers need applications that are available instantly, from anywhere and using any device.
What features do I need in a project management software?
A question often people ask when selecting project management software is what features are good to have in the PM application?
A better question is, what features you absolutely need to do your job right? The most common features in PM applications for are as listed below.
Obliviously not everybody needs all the feature listed here, but this is a comprehensive list and you can use it as a check list for what you need now and what you may need in the future.
By comparing different packages you should be able to choose the best project management application for your projects.
1-Task management
Subtasks many levels deep (at least 6 levels)
Ability to add dependencies
Assigning on task to multiple people
Tools for showing the task's progress from start to finish
recursive tasks
Ability to attach files to tasks
Ability to comment on tasks
Ability for attaching tags to tasks
Interactive Gantt chart which shows critical path
2-Support for project management methodologies
3-Team Communication tools
Message board
Instant chat
Internal messaging
notification
4-Collaboration tools for brainstorming
5-Time tracking and invoicing
6-Resource loading and balance
7-Workspace management for tracking multiple projects
8-Bug tracking & bug reporting
9-Workspace calendar
10-Risk management
11-project budgeting
12-Document management
13-Security, is your data safe and retrievable if you decide to leave the service?
Third party integration
Your team's documents and data are on multiple applications. Isn't nice to have all your project & team data be accessible from your project management software?
There are a few applications which are absolutely worth having them integrated with project management apps. This is a short list I have here:
Gamil , Outlook or other email services
CRM software (Salesforce , SugarCRM etc)
Finance / budget management software (Quicken, Mint etc.)
Billing software
Communication tools (Google Hangouts, Skype etc.)
Choosing the right project management software
So how you choose the best project management software for your team? After deciding what features you need in the PM app, you need to decide which category of project management application from the list above is right for you.
To help the reader to select the best project management software, I have listed which one of the the above categories best fit typical teams based on team size, industry, teams experience and company's maturity.
This list is based on my experience managing hundreds of small and large projects in different companies and industries. Notice that there is a lot of overlap in these options below, since some projects can use more than one option from the above list.
Option 1- Simple to- do or check lists
Personal projects
Small teams who don't have much experience with project management
Projects which are repeated every week or month or quarter. As an example an accountant will do the same exact things for her clients preparing quarterly tax fillings.
Startups who just started their first project and are experimenting
Simple project and take a few days to finish
Freelancers
Option 2- Visual PM tools using Kanban or boards
Personal projects
Small teams who don't have much experience with project management
Projects which are repeated every week or month or quarter. As an example an accountant will do the same exact things for her clients preparing quarterly tax fillings.
Small marketing and advertising teams
Small HR teams
Freelancers
blogger scheduling their posts
Option 3- Collaborative project management
Startups with more that 5 employees in their projects
Teams with less than 500 members
Software development teams
Engineering teams
Medium to Large marketing teams
Medium to large sales teams
Medium to large PR firms
Educational institutions
consulting or staffing companies
Companies employing freelancers and contractors
Web development teams
Copy writing teams
distributed teams working from multiple locations
Option 4- Enterprise project management
Teams having PMO
Teams larger than 500 members
Teams with extensive experienced project manager
Projects in aerospace
Projects in government
projects in heath and medical field
Projects in heavy constructions (roads, bridges & high rise buildings)
Defense industry
multinational corporations
The above lists are not exhaustive but should provide a solid guideline to use when you are selecting project management software.
It is important to try for a couple of weeks the application before deciding to open your wallet. Most project management vendors have a free trial option. It is a good way to evaluate the applications which you are considering to purchase.
As you might already know Binfire fits in the third category listed about. Give Binfire a try for free and see how it can help you manage your projects better, faster and safer.