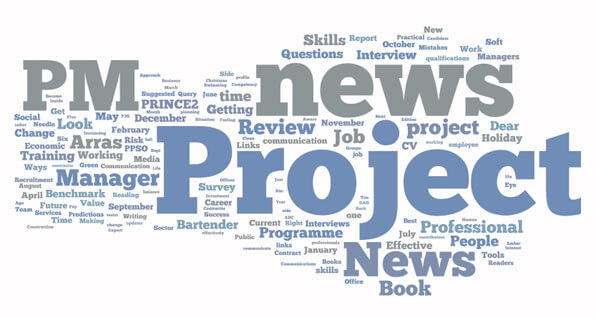 Every week we will publish a post dedicated to the latest news on management and Project management discipline in particular. We will cover any new development and new trend in project management that can help project managers and project teams enhance their understanding of project management and be more productive.
1- Organizational Agility
Capturing the value of project management through organizational agility
When organizations try to create an agile culture  enabling projects and programs to be completed ever-faster and more efficiently, they are better positioned to thrive in uncertain economic conditions. Organizations can accomplish this by establishing a framework around strategy, culture, leadership, people, and process. 
2- Getting New job using internship
How to turn an internship into a job offer
Internship is a great way to get your feet in a new company or profession. When a company hires you as an intern, first and foremost, they want to see if you are able to accomplish the tasks put in front of you. Beyond that, they want to determine if you fit with the company culture. Do you interact well with colleagues and managers, and understand the company's culture and goals?
For example, in a culture where there is a lot of collaboration and you are not a team player, you are giving a signal that you do not understand how things work. If everyone goes to lunch once a week as a group and you decline because you are focusing on a task, then that is another signal.
3-Family influence in Business 
CEOs with Daughters Run More Socially Responsible Firms: An Interview with Henrik Cronqvist
In a recent Study by Henrik Cronqvist of the University of Miami and Frank Yu of China Europe International Business School compared the corporate social responsibility ratings of S&P 500 companies with information about the offspring of their chief executive officers. These researchers found that when a firm was led by a CEO which has at least one daughter, it scored an average of 11.9% higher on CSR metrics and spent 13.4% more of its net income on CSR than the median.
The Challenge: Do daughters make us better corporate citizens? Could the gender of your child really affect the way you run a business?
If you are managing a project or a portfolio of projects in a startup, try the most flexible and affordable  project management software with awesome collaboration feature in the market today. The time to get things done is now. Get your 1 month free trail here!